FREE SHIPPING ON ORDERS OVER $100 in the U.S.
You can order online and have free curbside pickup
Eldora Featured on KRQE: Eldora Chocolate's "Bean to Bar"
Posted on June 19 2022, By: Jamie Rushad Gros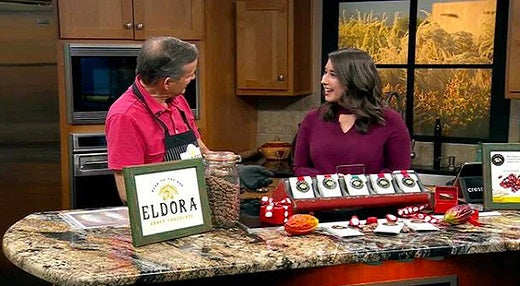 Eldora Chocolate's "Bean to Bar" craft chocolate is really getting noticed, much like the craft brewery business in New Mexico.
Eldora's Bean to Bar is filling the wide flavor gap that big industrialized chocolate can't deliver on. Many consumers have become disenchanted with big industrialized chocolate. Fortunately, the Bean to Bar movement is filling that flavor and taste gap.