FREE SHIPPING ON ORDERS OVER $100 in the U.S.
You can order online and have free curbside pickup
Eldora Chocolate Featured in the Albuquerque Journal
Posted on June 19 2022, By: Jamie Rushad Gros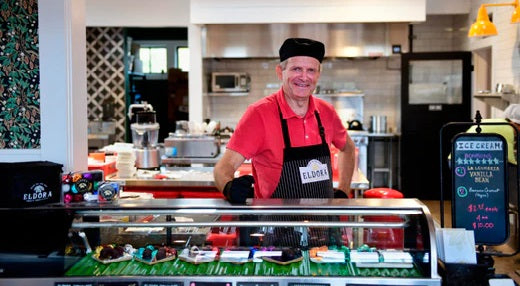 Eldora Chocolate certainly has been a labor of love. We are so grateful to be featured in a publication like the Albuquerque Journal, a staple of our local community here in Albuquerque. 
Here's an excerpt from the article...
"It's a labor of love for Prickett, who says he has always loved dark chocolate and wanted to make all-natural, fair trade products with no preservatives after learning how to do so while on a trip to Hawaii.
Eldora – named for wife Andrea Prickett's grandmother – gets beans from Guatemala, the Dominican Republic, Tanzania, Venezuela and, most recently, Mexico."
To read more about Eldora, please visit https://www.abqjournal.com/1238670/less-fruit-more-doughnuts-jeweler-carves-a-niche-online.html