FREE SHIPPING ON ORDERS OVER $100 in the U.S.
You can order online and have free curbside pickup
Chocolate Maker Steve Prickett
Posted on May 16 2023, By: Steve Prickett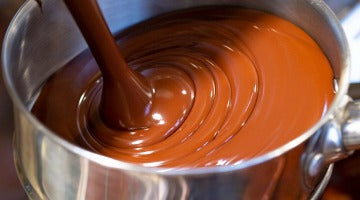 Steve Prickett, owner and founder of Eldora Chocolate in Albuquerque, is among a small group of culinary artists escalating the prestige of craft chocolate and the integrity with which it is made. A chocolate maker, as opposed to a chocolatier, Prickett purchases unrefined cacao beans and then processes, roasts, treats, and mills them into chocolate. Most people who work with chocolate do not start directly from the cacao bean in the way that he does.
"We as chocolate makers have to educate the public better," Prickett said. "A chocolatier is someone making chocolate. The texture, the flavor, and the ingredients are all set and pre-made. They melt it down and turn it into pretty shapes. I'm a chocolate maker. …In the U.S., there are about 700 chocolate makers and about 17,000 chocolatiers. Why are there so few? It's too hard to make the chocolate from scratch and tease it out."
Read more at the www.primetimenm.com